Back-to-School GROWTH MINDSET and WIN Strategy Speaker at Palmer-

On Friday, Aug. 17th, Palmer students were captivated and motivated by WIN-Strategy speaker Mr. Benjamin Puckett!

Originally from Marietta, Georgia Benjamin graduated from Osborne High School and went on to attend Jacksonville State University where he received his B.S. in Communications.

Mr. Puckett shared his personal adversities which in hand became his greatest victories that he learned "winners create results not excuses" and this is one of many principles Mr. Puckett taught our Palmer students. Mr. Puckett inspired our students to work hard, have a Growth Mindset towards learning, and develop a Vision for success in their lives. Mr. Puckett provided Palmer students with principles that they can put to action as they travel down the path of success.

​​
---
Palmer Counseling News - The American School Counselor Association (ASCA) is pleased to announce Palmer Middle School in Kennesaw, GA, as a Recognized ASCA Model Program (RAMP). Palmer Middle School Counselors have earned the Recognized ASCA Model Program (RAMP) designation. The RAMP designation, awarded for aligning with the criteria in the ASCA National Model, recognizes schools that are committed to delivering a comprehensive, data-driven school counseling program and an exemplary educational environment. Palmer Middle School was honored at a recognition ceremony at ASCA's Annual Conference in Los Angeles, CA on Monday, July 16, 2018, for making an exemplary commitment to comprehensive school counseling programs. Congratulations Palmer Middle School on your 1st RAMP distinction!
---
​2018-2019 CCSD RETENTION POLICY
​On June 14, 2017, the Cobb County School District updated the Promotion and Retention Policy (Policy IHE-R). This new policy changes the promotion and retention requirements for all middle school students. We highly suggest that you closely read this policy (especially page 2) so you know what your student's expectations are to be promoted to the next grade level. The policy can be found at
http://www.cobbk12.org/centraloffice/adminrules/i/IHE-R.pdf
.
@palmercounselor
---
---
Powered by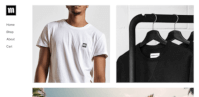 Create your own unique website with customizable templates.