​********
​On the morning of Tuesday, October 9th, all 8th grade students will be taking the PSAT 8/9.
The PSAT 8/9™ is an assessment given to eighth- and ninth-graders that is closely aligned to the PSAT/NMSQT™ and PSAT™ 10. It consists of questions in Evidence-Based Reading and Writing and in Math. Please see below for a parent letter that was given to your student on Tuesday, October 2nd.

​​********

Dual Enrollment Summit
A Dual Enrollment Summit will be held at Kennesaw Mountain High School on Wednesday, September 12th from 6-8 pm. More information can be found in the flyer below.
********
Magnet Program Parent Information Sessions
In an effort to better inform parents about our Magnet Schools, CCSD has arranged two presentations that will offer parents an opportunity to learn more about the Magnet Schools and provide them with a chance to ask some questions. The sessions will be presented by the 6 Magnet Coordinators along with staff, students, and parents from all of our programs. These sessions will be held on Thursday, September 6th at Wheeler High School from 6-8pm and on Tuesday, September 11th at Pebblebrook High School from 6-8pm. The sessions will be the same at each school.
These sessions are being held
in addition
to the open houses at each of the Magnet Schools in October. Those dates and a timeline for the rest of the admissions process are available on our website at the following link:
http://academics.cobbk12.org/index.php/ad/tl/apl/advanced-learning/magnet-programs/
Please see the flyer below for additional information regarding the information sessions.
​********​
Magnet Program Student Presentation
On Wednesday, September 12th, all 8th grade students will attend an informational session on the Magnet School offerings in Cobb County as well as receive information on the application process. If you are the parent or guardian of a student interested in the magnet program please feel free to join us for this presentation. The presentation will begin at 12:30 pm in the Palmer Theater.
********
Magnet School Program Information for 2018-2019
The Cobb County School District recognizes that students who demonstrate exceptional potential in a specific area may benefit from a specialized program. Cobb's magnet programs allow students to pursue their interests, develop their talents, and extend their competencies beyond the usual scope of high school.
During fall semester, eighth grade students at each district middle school are provided information about all magnet programs. Due to limited space at each program, students are selected through a highly-competitive, rigorous application process. Applications to academic magnets are due in early December. Performing arts candidates participate in an application/audition process during spring semester.
​The district provides arterial transportation for students attending magnet programs. Interested students and parents should go online or contact program coordinators for more information.
​Additional information regarding CCSD's Magnet School Programs can be found at
http://www.cobbk12.org/schools/magnet/
.
********
​8th Grade Parents and Students,
I look forward to working with you this year with 8th grade activities and the transition to high school. I will post information here throughout the year. Magnet school information and deadlines are below.
Please don't hesitate to reach out if you have any questions or concerns.
Lauren Holland
8th Grade Counselor
lauren.holland@cobbk12.org
770-591-5020 ext. 039​
Powered by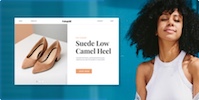 Create your own unique website with customizable templates.